KW-TRA1 Economy Torque Arm
AUXILIARY - TORQUE ARMS
Share this: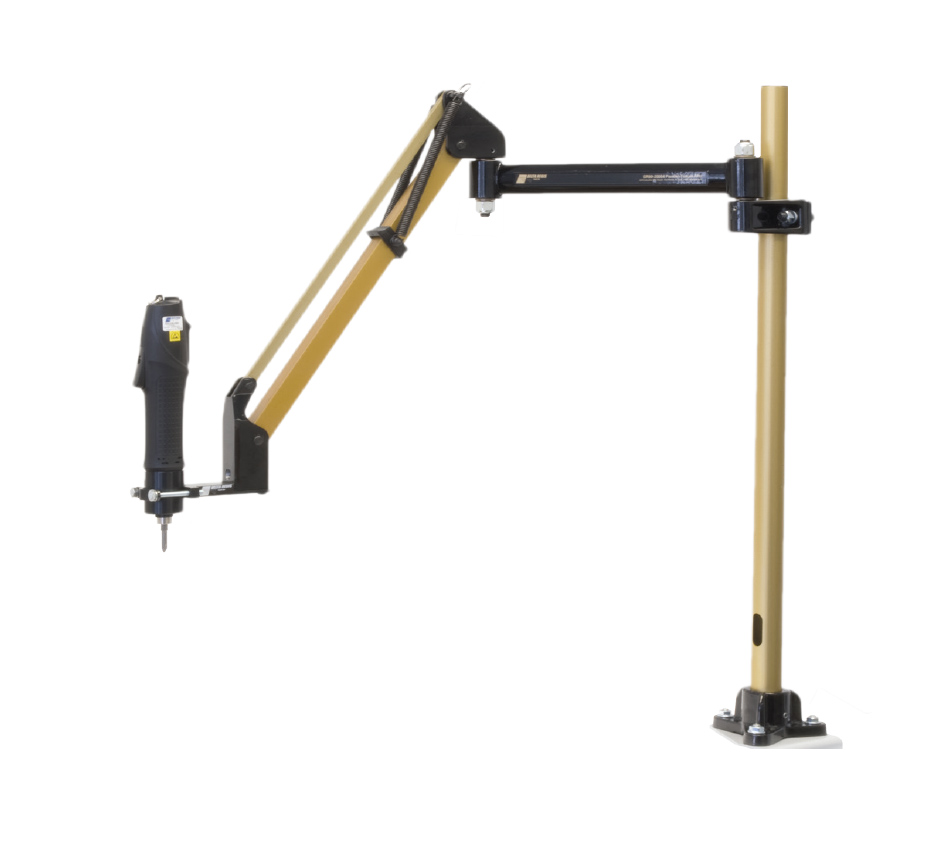 Features:
Reduce employee injury by absorbing torque transmission, eliminating repetitive strain on hands, wrists and arms.
Capable of supporting tools up to 5 lbs (2.27 kg) while withstanding torque reaction up to 240 in-lbs (27 Nm).
Arm height is adjustable, and a parallel arm design keeps the tool perpendicular to the work surface.
Tool weight is supported by a spring-loaded arm assembly with adjustable spring tension.
Catalog